What Is Payment Chargeback Management Like At Pinpoint?
As a valued client at Pinpoint Payments, you'll have access to one of the best dispute resolution services in the industry thanks to:

Pre-Chargeback Alerts designed to stop Chargebacks before they hit your Merchant Account

3D Secure which is the only tool that can genuinely protect your business from Friendly Fraud

Chargeback Representment to track, review and recover lost revenue due to card payment disputes

Advanced Analytics and other key reporting to understand more about your business chargeback activity
We offer a fully managed service, so you can focus on what you do best -- Running your business!
---
Why Chargebacks Are Bad For Business
Revenue: The most obvious problem with chargebacks is losing out on the value of the sale. In addition to that, depending on the nature of your business and if you are selling a physical or digital product, you could lose even more. Things like fulfillment, shipping and restocking fees are all costs that most business owners forget to factor in when calculating the true cost of chargebacks.
Relationships: If the amount of chargebacks you've received is high compared to the overall amount of payments you've processed, bigger problems can occur. Maintaining a high chargeback ratio over an extended period of time could damage the relationship with your processor and cause you to lose your merchant account altogether. In those situations, a high-risk payment processor is highly recommended.
Performance: Chargebacks aren't fun. Aside from chipping away at your revenue, they can steal away your attention from improving your business's growth and performance. Without an efficient, effective and automated way to deal with them, you either have to do it yourself or create more work for accounting.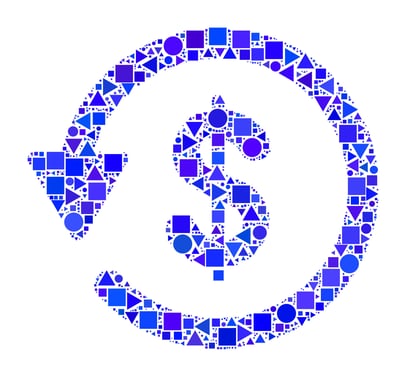 How To Stop Or Prevent Chargebacks From Happening In The First Place
Sometimes, it's as simple as providing clear information and setting proper expectations for your customers.
This includes your products and services, as well as making sure details like tracking info are up to date so they know what they've ordered is still on its way. Set clear KPI's for your customer support team and the fulfillment process. Review them regularly to ensure they remain consistent. This helps to create an accurate baseline of how your business is performing and quickly allows you to identify problem areas that may contribute to disputes down the line.
Other times, chargebacks can be hard to prevent. If a chargeback happens as a form of payment fraud, that particular customer was likely going to file a chargeback either way, no matter how their experience was. Programs like 3DS are designed with this in mind and when used properly, can stop these fraudsters in their tracks.
The best you can do beyond providing quality products, service, and support, is to keep detailed records and try to spot red flags from the beginning.
At Pinpoint, we do just that by providing expert service and support while automating all the heavy lifting for you.
While you focus on running your business, we work behind the scenes to keep everything running smoothly!
How To Stop Chargebacks As Soon As Today
When you sign up to work with Pinpoint Payments, you can be up and running in as little as 24 hours.
We've partnered with the best of the best, when it comes to protecting your business. Our Chargeback Alert program is integrated with both Verifi CDRN and Ethoca to help you stop chargebacks almost immediately.
No integration is needed, and setup is quick and easy.
You could stop as much as 50% or more of all dispute activity today!
Ready To Get Started?
Simply click the button below now. Once you do, you'll be taken to a secure application page.
Fill out the short form, hit 'Submit', and get approved today!
Why Others Consider Pinpoint Payments The Best Payment Processor For Online Merchants