Payment Processing, Optimized For The Future
Pinpoint Payments never blindsides you with"extra" or hidden fees. In fact, we even help you save up to thousands of dollars a year by offering a cash discount program.
*Instead of absorbing merchant fees and having to raise your prices across the board, we offer a solution that allows you to legally and compliantly work those fees into the final price customers see, and boost your bottom line.
TOP THREE REASONS CLIENTS LOVE PINPOINT PAYMENTS
(Hint: We act like a partner, not just a payment provider!)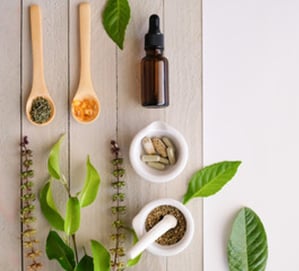 Retail, Meet Reliability
You expect seamless transactions and your customers do, too. We've got the latest tech, terminals, and POS systems to make it happen, no matter size, industry, or solution your business needs!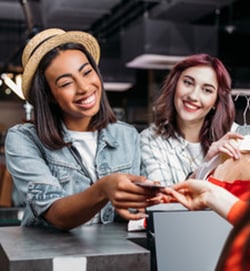 High Risk? Less Stress.
Instead of closing the door on tough to place, or "high-risk" businesses, we empower you to scale! In fact, we have a 99% acceptance rate because we have the right relationships with the right banks.
High-Risk merchants are not serviced through FirstData merchant Services.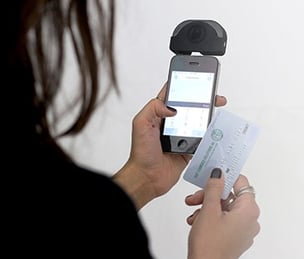 Tailored Service vs. One Size Fits All
Ditch the cookie-cutter solutions and get a Customized Merchant Account that's built around your specific needs. We get to know your business and then pinpoint a payment solution that fits your needs.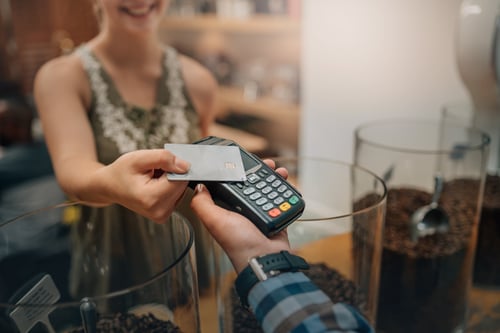 Contactless & Touch-Free Payment
According to a recent Mastercard poll, 79% of consumers worldwide have begun using some form of contactless payment. If you own a retail business, we can provide the latest touch-free payment technology to keep up. Attract more sales by adding a higher sense of safety, security, and convenience to each transaction.
Running Things Online? We've Got Connections For Your High-Risk Merchant Accounts
As an eCommerce or high-risk merchant, you've probably run into one of two scenarios (especially if you're a startup). Either payment service providers won't give you a chance, or the second you start doing any kind of volume they sound the alarm for fear of fraud or chargebacks, freezing your cash flow and access to funds.
This problem is obsolete for Pinpoint Payments clients. We have the right solutions with the right banks to find the perfect home for your business
More Reasons To Love Pinpoint Payments
As the owner of an online store, I face different challenges than those of an owner of a retail store and I need a payment processor that understands those challenges. Pinpoint Payments understands my business and they have been instrumental in my store's growth. Their competitive pricing and security have allowed me to fulfill an increasing number of transactions in an industry where a credit card is never physically present. Their credit card processing services are second to none.
Negative Option, recurring billing skin care, and weight loss businesses typically have a lot of trouble getting Merchant Processing. I sell a suite of health and wellness product clubs. Pinpoint Payments was not only able to provide my company with credit card processing but also to help me keep it by working with me to prevent and stop Chargebacks and Fraud.
As a small business owner, it is very important to me that I have a good relationship with my vendors. We all hope that things always go smoothly, but when they don't you need a vendor that sees themselves as a partner. When my store was broken into, Pinpoint Payments was there to assist me in getting my store up and running again.
I run a very busy restaurant and taking credit card payments is critical for my business to function properly. I chose Pinpoint Payments as my payment provider because they offer amazing customer service and have demonstrated their dedication to me as their client. They deftly manage our PCI compliance and whenever we have questions or concerns they are always readily available, attentive, and very helpful.
Welcome To Hassle-Free Credit Card Processing
Pinpoint payments focus is on future solutions for merchant services.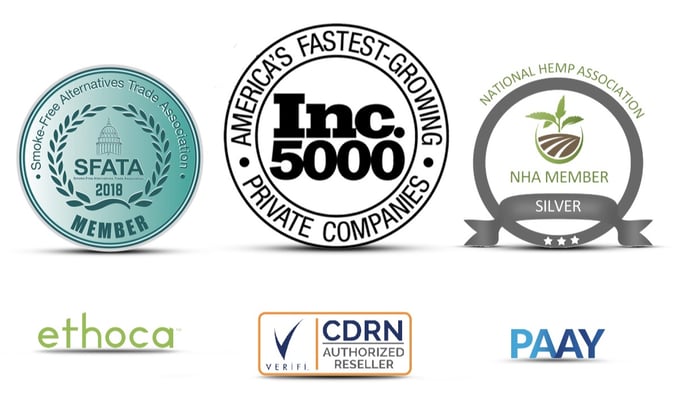 Latest News
The early reports indicate that shoppers are already out in full force and they're on the hunt for[...]
Holiday shopping is in full swing with consumers already tackling their gift list and going all out[...]
Cyber Monday is still weeks away, but holiday sales have already started to ramp up. This year,[...]
View more