No Risks, All Rewards
While other payment processors might instantly decline your business, Pinpoint Payments can offer a variety of solutions for CBD sellers and other "high-risk" merchants.
Whether you're figuring out how to sell CBD online through eCommerce or have a brick-and-mortar retail location, we have a variety of solutions for you to start accepting payments as soon as today!
It's like fusing over a decade's worth of relationships that we've built with banks right into your own business. You leapfrog past all the usual hassles while benefiting from the lowest rates available.
That way, you can skip worrying about being a low or "high-risk" merchant and go straight to the rewards of helping others discover the benefits of CBD.
The Benefits of Choosing The Best CBD Payment Processor
Gone are the days of worrying about your payment processors shutting down your merchant account at a moment's notice.
Bills keep piling up. Vendors need payment. The Bank is holding all your money. It's like a punch to the gut.
But working with a payment processor who's quick to terminate your account could put your ability to pay (and grow) on hold.
That's why our paths crossing and you choosing the best in CBD merchant processing is so valuable.
Pinpoint Payments values your business and helps protect it:



Industry-leading fraud prevention


Real-time chargeback management


"High-risk" merchant accounts
Recognized as one of the nation's Top CBD Merchant Processors by 10Buds for 2022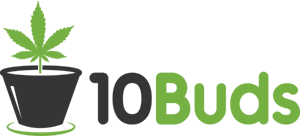 Frequently Asked Questions
What CBD Products Can Be Sold Through Pinpoint Payments?
We offer payment processing for most CBD business selling products that are compliant with the 2018 Farm Bill. In other words, CBD products that contain less than 0.3% THC.
As long as they meet those criteria, products that can be sold include CBD oil, CBD capsules, CBD gummies, topical CBD products, and more.
My Other Merchant Account Was Shut down Because I Sell CBD. Can Pinpoint Help?
Absolutely! We offer the best payment processing and merchant services for CBD and many other "high risk" categories.
Our track record as a leader in the payment processing industry has allowed us to build the right relationships, with the right banks, to offer you a complete payment solution.
How Hard Is It To Get Approved for CBD Merchant Processing With Pinpoint Payments?
We have a 99% acceptance rate across all categories. Our team of experts will review your information and help pinpoint the right solution based on your business.

Get started on the Approval process. has more info, We offer the best payment processing and merchant services
What Does Pinpoint Payments Offer For CBD Merchant Processing?
Like all other industries we serve, Pinpoint Payments can provide everything needed to take payments in an online, B2B or retail based CBD business.
Payment Processing solutions for eCommerce CBD:
Fast, Reliable & Sustainable Accounts
Fully Compliant, US Domestic Banking Solutions
Integrates with Hundreds of Shopping Carts
Online Account Management
Fraud & Chargeback Prevention Services
Robust Reporting & Analytics
Payment Processing solutions for Retail CBD
Industry Leading POS Solutions
Cutting Edge Terminal Technology
NFC & Contactless Payments Options
Low Rates & Fast Setup
Smart, Safe & Secure Technology
Mobile payment processing
Why Others Consider Pinpoint Payments The Best
As the owner of an online store, I face different challenges than those of an owner of a retail store and I need a payment processor that understands those challenges. Pinpoint Payments understands my business and they have been instrumental in my store's growth. Their competitive pricing and security have allowed me to fulfill an increasing number of transactions in an industry where a credit card is never physically present. Their credit card processing services are second to none.
As a small business owner, it is very important to me that I have a good relationship with my vendors. We all hope that things always go smoothly, but when they don't you need a vendor that sees themselves as a partner. When my store was broken into, Pinpoint Payments was there to assist me in getting my store up and running again.
I run a very busy restaurant and taking credit card payments is critical for my business to function properly. I chose Pinpoint Payments as my payment provider because they offer amazing customer service and have demonstrated their dedication to me as their client. They deftly manage our PCI compliance and whenever we have questions or concerns they are always readily available, attentive, and very helpful.
Need Help? Have questions first?
Reach out to us at info@pinpointpayments.com or toll-free at 888-370-9596.