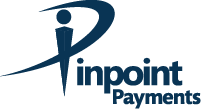 Sign up to accept Credit Cards today
Fill out the form below to proceed
Risk Free Approval








Testimonials

As the owner of an online store, I face different challenges than those of an owner of a retail store and I need a payment processor that understands those challenges. Pinpoint Payments understands my business and have been instrumental in my store's growth. Their competitive pricing and security have allowed me to fulfill an increasing number of transactions in an industry where a credit card is never physically present.

- Bruno M.
Negative Option, recurring billing skin care, and weight loss businesses typically have a lot of trouble getting Merchant Processing. I sell a suite of health and wellness product clubs. Pinpoint Payments was not only able to provide my company with credit card processing but also to help me keep it by working with me to prevent and stop Chargebacks and Fraud.

- Jose V.
As a small business owner, it is very important to me that I have a good relationship with my vendors. We all hope that things always go smoothly, but when they don't you need a vendor that sees themselves as a partner. When my store was broken into, Pinpoint Payments was there to assist me in getting my store up and running again.

- Yefim Y.
I run a very busy restaurant and taking credit card payments is critical for my business to function properly. I chose Pinpoint Payments as my payment provider because they offer amazing customer service and have demonstrated their dedication to me as their client. They deftly manage our PCI compliance and whenever we have questions or concerns they are always readily available, attentive, and very helpful.

- Chaim L.